Buhari Accused Of Nepotism As He Replaces 5 Southern Heads Of Institutions With Northerners

---
Buhari Accused Of Nepotism As He Replaces 5 Southern Heads Of Institutions With Northerners
opera.com
May 22, 2020 6:37 AM
Nigerians came all out to show their dissatisfaction on the recent appointments made by the President, Muhammad Buhari.
Amid the rising tensions caused by tribalism in the country, there have been calls for the president to normalize the appointment process as the southerners have perceived the seemingly lopsided appointments which tend to tilt to the north.
Taking a look at the recent appointments: 
FIRS Boss, Tunde Fowler Replaced With Muhammed Nami (Nov 2019)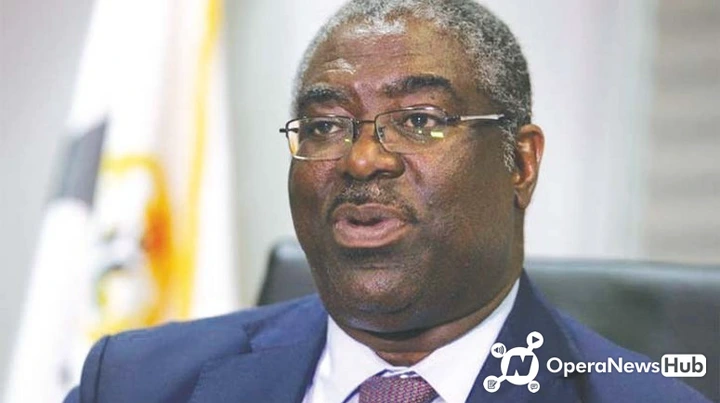 Many Nigerians had reacted negatively following the news, that President Muhammadu Buhari had decided not to reappoint Babatunde Fowler as the Executive Chairman of the Federal Inland Revenue Service (FIRS).
The Fmr DG, Babatunde Fowler's first term in office was completed recently following his appointment in 2015. After doing a good job in the FIRS, there was a feeling that he would be reappointed but instead, He was asked to move on while Nami was appointed in his stead.
The debate on social media has mostly been centered on why Babatunde Fowler's appointment was not renewed. Those in support of his reappointment bid argued that he performed exceptionally during his first tenure and deserved to be reappointed.
There was an argument about the capacity and competence of his successor who pundits felt was of a lesser qualification and not fit for the position.
Fowler is from Lagos state while Nami is from Niger state.
Azuka Azinge, Steps Aside, Abubakar Garba Appointed As New Registrar General Of Corporate Affairs Commission (Jan 2020)
President Muhammadu Buhari had approved the appointment of Abubakar Garba as the new Registrar General of the Corporate Affairs Commission (CAC). 
The appointment of the new Registrar-General came almost two weeks after the former Registrar General, Lady Azuka Azinge, was directed "to step aside" .
She faced an investigative panel where she was accused of false declaration of assets.
December 23 2019, The fmr Reg Gen was arraigned before the Code of Conduct Tribunal on on an 11-count charge of false declaration of assets.
She was also accused of receiving unauthorized allowances while in office. 
Mr Garba, hails from Bauchi State while the fmr DG is from Anambra state 
NIMASA DG, Dakuku Peterside Replaced With Bashir Jamoh (March 2020)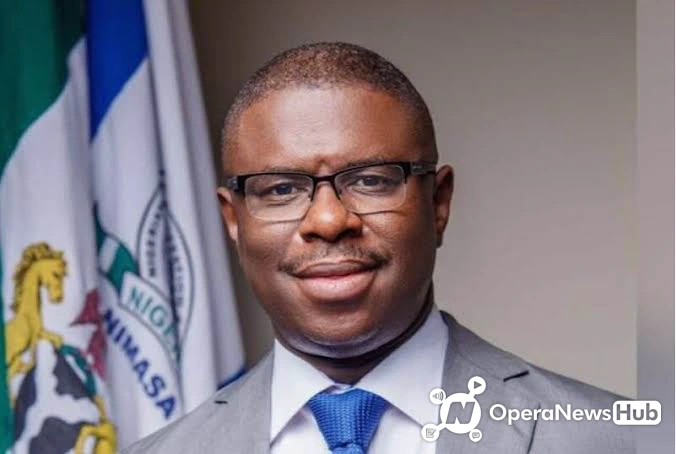 President Muhammadu Buhari had approved the appointment of Bashir Jamoh as the director-general of the Nigerian Maritime Administration and Safety Agency (NIMASA).
Jamoh replaced Dakuku Peterside who was appointed in 2016 to head the maritime agency.
Peterside's tenure as NIMASA DG ended on March 10, 2020 and his supporters where looking out for his re-appointment but that was not to be so.
Since he was a close friend of the transport minister, Amaechi, ordinarily it would have been a free pass for him but Buhari pulled a surprising one in the Rivers camp as a new DG was announced.
The newly appointed DG, Bashir Jamoh, was a former executive director for admin and finance at NIMASA.
Jamoh, hails from Kaduna, while Dakuku Peterside is from Rivers state.
Security And Exchange Commission (SEC) DG, Mary Uduk Replaced With Lamido Yuguda (May 2020)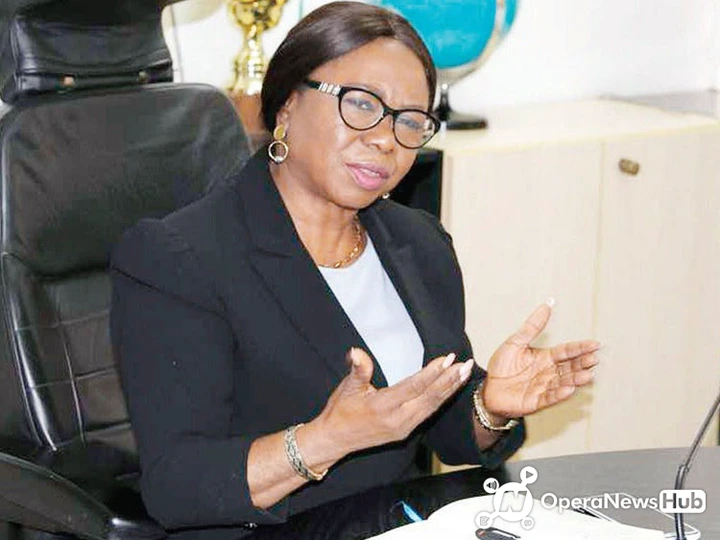 President Muhammadu Buhari had written to the Nigerian Senate to confirm a former director at the Central Bank of Nigeria (CBN), Lamido Yuguda, as the Director General of the Securities and Exchange Commission (SEC). 
Lamido Yuguda replaced the former acting DG, Mary Uduk who has been acting in that capacity since April 2018.
Since the controversial sack of the former Director-General, Mounir Gwarzo, in November 2017 by the then Minister of Finance, Kemi Adeosun, there have been controversies surrounding the office of the DG and the tenure of the acting DG. This appointment however, ended the controversy surrounding that office and also ended the tenure of Mary Uduk.
Uduk hails from Akwa Ibom state.
Buhari Sacks NECO Registrar, Prof. Charles Uwakwe Appoints Abubakar Gana (May 2020)
President Muhammadu Buhari has come under attack over the sack of the Registrar, National Examination Council, NECO, Prof. Charles Uwakwe.
The NECO registrar was fired on Wednesday for fraudulent practices and suppression of official records.
The sack also extended to four other top management officials of the council who were also indicted on the investigations.
Mr Abubakar Gana was immediately appointed as the acting Registrar.
Of course, this did not go down well with some Nigerians who took to their social media pages, accusing the President of practicing nepotism.
They lamented the replacement of the registrar with a Northerner.
Gana is from Nasarawa State.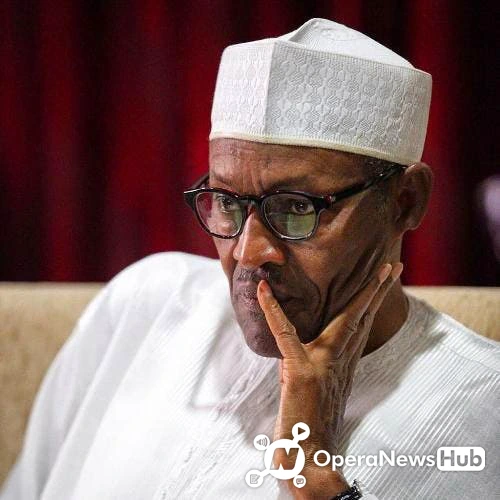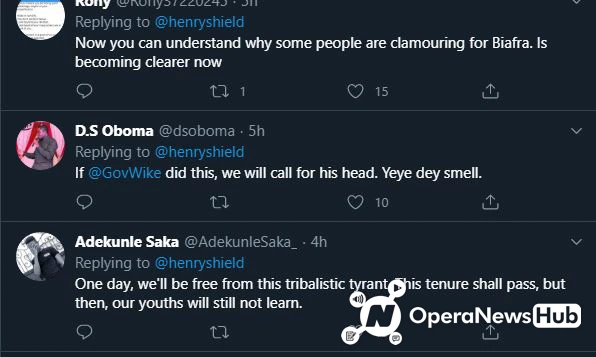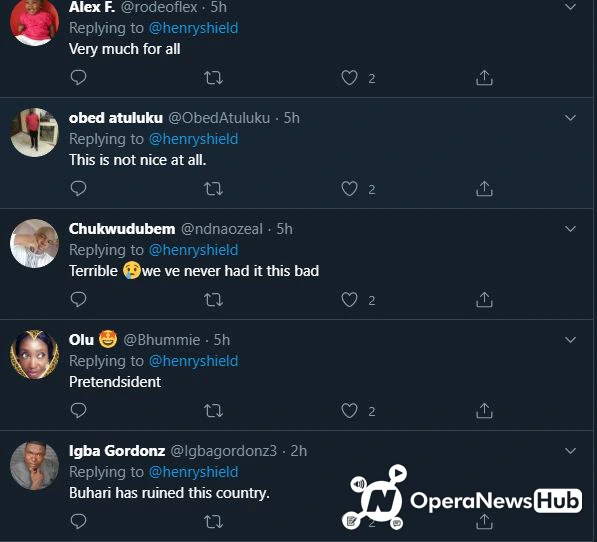 These appointment are a few of the many other appointments which Mr president has to take a look at.
The federal character principle should come into place in matters like this whereby if a person occupying such position is sacked, a replacement has to come from the same geographical location of the sacked individual.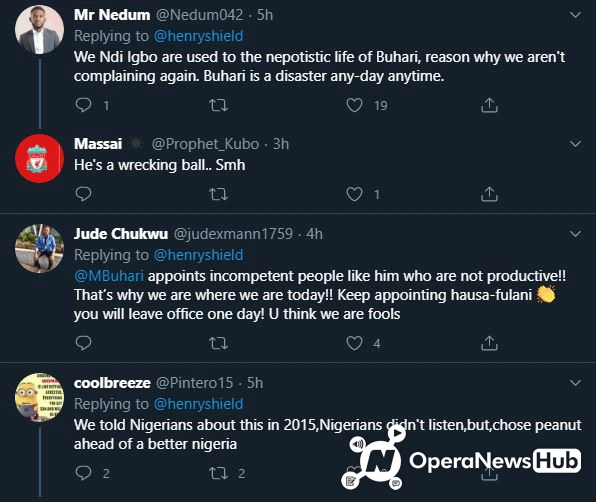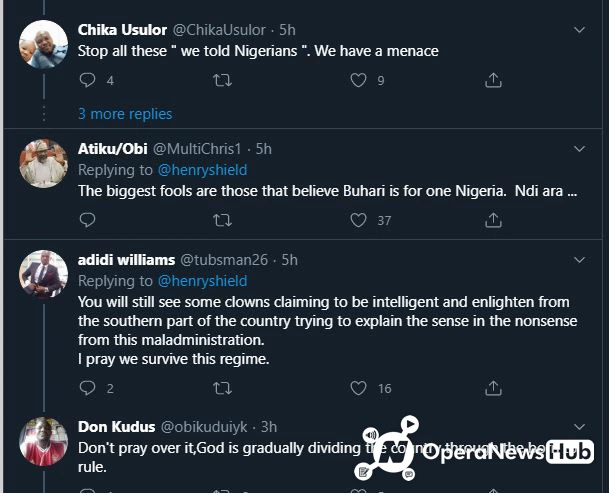 The FG should wake and get this right.
[NewsNaira]
---
Share this article!
<!—- ShareThis BEGIN -—> <!—- ShareThis END -—>
What is News₦aira Income Program(News₦IP)

---
News₦aira Income Program (News₦IP) is a system aimed at raising revenue for registered users that browse the NewsNaira Website. An online program driven by a goal of solving the financial problems among the youths, students, middle class and whoever wishes to take advantage of earning opportunity and making money online legitimately in Nigeria as it creates the channel for participants to earn residual income on weekly basis.
more
How News₦IP Works

---
News₦aira has 2 means of generating income for our members.
News₦AP: NewsNaira Affiliate Program - With News₦AP, participants earns ₦1,000 whenever they refer anyone to join NewsNaira Income Program. There is no limit to how many people you can refer.

News₦ARS: NewsNaira Ad Revenue Sharing - With News₦ARS, participants earns residual income bonus by reading news, commentting on articles, publishing forum posts, daily login to their NewsNaira account, and even sharing assigned sponsored post on social media.

We share our ads revenue with you weekly when you make NewsNaira community your news and information household.
more