Twin siblings did surgery to have same booties

---
Fascinating! These Twins Spend Millions On Surgery Just To Match The Size Of Their Booties [Video]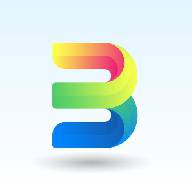 Outlandish
May 18, 2020
Known as the Double Dose Twins, the duo have gone from strength to strength since becoming internet sensations in 2016
While they admit they've had new matching boob jobs, the 31-year-olds deny that their dazzling derrières are down to surgery.
They keep their bodies indistinguishable with gym workouts mainly targeting their stomachs and buttocks, with an eye-watering 2,000 squats on some days.
But it's not all just down to exercise.
The pair had a first matching $5000 boob job in January 2013, taking them to a C-cup, and then a second procedure for D-cups in November 2017 that cost the same. They even have matching nipple piercings.
In order to keep their shapely 36-28-40 figures aligned, the pair have also now enlisted private chef Chris McLean to even up their diets exactly.
READ ALSO: Unbelievable! Meet The Weird Couple Who Live With Over 200 Plastic Children [Video]
Chef McLean, who has been described as 'buzzing" on social media for his culinary creations for celebrities, also has them on a matching diet plan after they met him at an event in 2016.
But while their matching bodies have found them fame and fortune, their inseparable lifestyles have taken a toll on love-life for both ladies.
Despite their eye-bulging looks, both Miriam and Michelle are currently single.
And after a string of failed serious relationships - Michelle's five and Miriam's four - they say men just can't handle their inseparable bond with each other.
Due to their troubles in love, the pair are now moving back in together following three years living apart as they tried to make it work with partners.
And other Miami girls who admire their shapes are trying to match up with them by going to their private classes. At a local gym, Miriam and Michelle take them through a vigorous workout aimed at 'booty-shaping'.
The identical sisters say that 90% of their earnings come from their most prized asset - their 'booties' - and helped grow their Instagram followers up to 1.3 million.
They recently viewed a huge $5,000 per month rental property with a three-car garage and swimming pool in Weston, Florida. The area is regularly rated in the 'Biggest Earners" category by Money Magazine, but there was one major problem with the pad for the ambitious women.
"There was only one master bedroom," says Miriam. "We need one each. So we're really looking for a unique place."
The twins make their money through social media and their own fashion label 'Dose of Desires', which of course they jointly model .
They are regularly booked for appearances at club events through their trademark as the 'Double Dose Twins' .
READ ALSO: Shocking! Meet The Woman Who Wears Clothes From The 1800's [Video]
Video:
By Dennis KE
REPORT
[NewsNaira]
Newsnaira
---
Share this article!
<!—- ShareThis BEGIN -—> <!—- ShareThis END -—>
What is News₦aira Income Program(News₦IP)

---
News₦aira Income Program (News₦IP) is a system aimed at raising revenue for registered users that browse the NewsNaira Website. An online program driven by a goal of solving the financial problems among the youths, students, middle class and whoever wishes to take advantage of earning opportunity and making money online legitimately in Nigeria as it creates the channel for participants to earn residual income on weekly basis.
more
How News₦IP Works

---
News₦aira has 2 means of generating income for our members.
News₦AP: NewsNaira Affiliate Program - With News₦AP, participants earns ₦1,000 whenever they refer anyone to join NewsNaira Income Program. There is no limit to how many people you can refer.

News₦ARS: NewsNaira Ad Revenue Sharing - With News₦ARS, participants earns residual income bonus by reading news, commentting on articles, publishing forum posts, daily login to their NewsNaira account, and even sharing assigned sponsored post on social media.

We share our ads revenue with you weekly when you make NewsNaira community your news and information household.
more