6 secret of having smooth leg and beautiful skin

---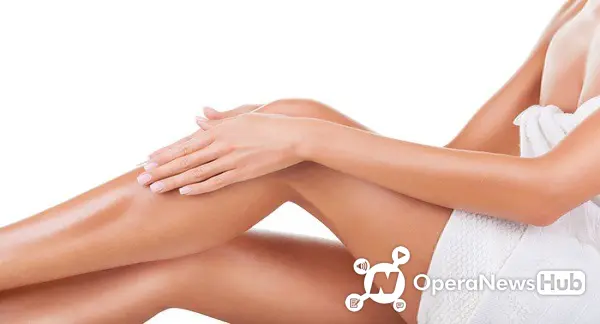 I guess you love how smooth Victoria Beckham's legs are and you just wish to have something close to that. Having awful legs could ruin your outfit, so it's really important you pay special attention to your legs.
Below are 6 secrets to having smooth and silky legs
1. WAXING:
Waxing is a very popular hair removal method and you should book an appointment with a professional if you haven't waxed before now. You can also do it at home by yourself but it's advisable your first waxing be done by a professional.
2. LASER HAIR REMOVAL:
Laser hair removal is one of the easiest ways to remove unwanted hair from your legs permanently but it's quite expensive. Laser hair removal involves destroying individual hair follicles using a laser and it's a method used by Victoria Beckham.
3. DEPILATORY CREAMS:
If you have a very sensitive skin, using depilatory creams won't be advised as they could be quite harsh but for those whose skin can permit, depilatory cream is a wonderful way to keep your legs silky-smooth. It's advisable to test the depilatory cream in a very small region of your leg before applying all over your legs.
4. SHAVING:
This is another way to remove unwanted hair from your legs, keeping it smooth. Ensure you use shaving foam or oil to ensure your skin stays moisturized during shaving and always go for razors specifically designed for women to minimize razor burns and cuts. You should always apply moisturizers immediately after shaving. While shaving is the simplest hair removal method, the smooth results from shaving rarely last more than a night.
5. EXFOLIATION:
You shouldn't just end at hair removal as exfoliation is very important if you want to keep smooth legs. If you have olive oil and salt or sugar, you can do this on your own. Make a thick paste by pouring enough olive oil into a jar of water with salt or sugar and then massage the paste gently to your skin. Rinse afterwards with warm water.
6. MOISTURIZER:
Moisturizing your legs is needed after exfoliation. You could use natural moisturizers like coconut oil and shea butter. Natural moisturizers are healthier and nice for your legs.
The views expressed in this article are the writer's, they do not reflect the views of Opera News.Please report any fake news or defamatory statements to feedback-newshub@operanewshub.com
Coronavirus Realtime Updates
NG
+288

5450

Confirmed
+4

171

Deaths
+140

1320

Recovered
Data as of 2020-05-16 22:36:55 UTC
[NewsNaira]
Smooth
Skin
---
Share this article!
<!—- ShareThis BEGIN -—> <!—- ShareThis END -—>
What is News₦aira Income Program(News₦IP)

---
News₦aira Income Program (News₦IP) is a system aimed at raising revenue for registered users that browse the NewsNaira Website. An online program driven by a goal of solving the financial problems among the youths, students, middle class and whoever wishes to take advantage of earning opportunity and making money online legitimately in Nigeria as it creates the channel for participants to earn residual income on weekly basis.
more
How News₦IP Works

---
News₦aira has 2 means of generating income for our members.
News₦AP: NewsNaira Affiliate Program - With News₦AP, participants earns ₦1,000 whenever they refer anyone to join NewsNaira Income Program. There is no limit to how many people you can refer.

News₦ARS: NewsNaira Ad Revenue Sharing - With News₦ARS, participants earns residual income bonus by reading news, commentting on articles, publishing forum posts, daily login to their NewsNaira account, and even sharing assigned sponsored post on social media.

We share our ads revenue with you weekly when you make NewsNaira community your news and information household.
more