How to speak boldly in 12 steps

---
How to Speak and Make People Listen in 12 steps!
Many people who struggle with getting respect to feel like they have no voice and nobody listens to them.
Are people ignoring you, interrupting you, or talking over you?
Are people not paying attention when you speak?
Are your opinions overlooked or your feelings brushed aside?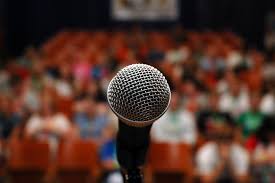 Making yourself heard will help you develop more of a presence. That presence will earn you respect from the people close to you, both family, friends, and work 
1. Use people's name when you're talking to them.
2. Avoid overly complex language so that you are easily understood. (People will resent you if they can't understand the words you use.)
3. Talk about things that interest the other person. (A common mistake is to only talk about your own interests.)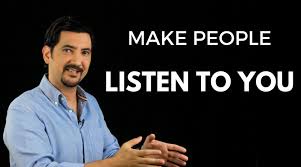 4. Ask more questions about the other person – this will keep their focus on you.
5. Use hand gestures to make your message stronger and more clear.
6. Keep more eye contact (make sure you give everyone in the group about equal eye contact to keep everyone's interest.)
7. Exercise your voice and articulation to get a strong voice that everyone hears. (Read more here about vocal projection.)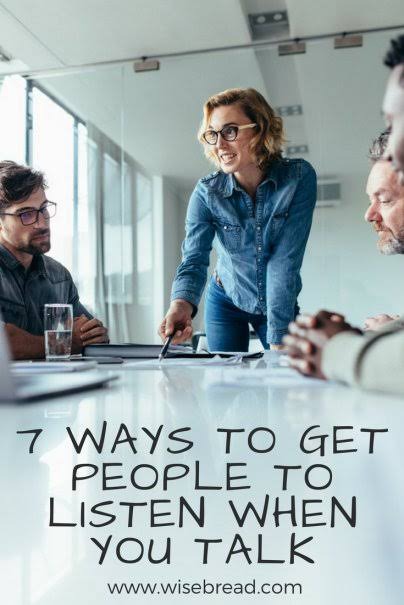 8. Minimize complaining and negativity (make people feel good listening to you.)
9. Avoid bragging. (People will see through it and think less of you for it.)
10. Use effect pauses. (Silence has a big impact on speech. Read more about it here.)
11. Vary your tempo and tone when speaking. This makes you more interesting to listen to. (Practice at home by recording yourself speaking.)
12. Ask people for feedback about how you can improve your speech.
If you can practice all 12 steps and put them to practice, soon you will be speaking to a large audience and they will listen and applaud you
Follow me on Facebook, Twitter, Instagram and Opera News @obadafidii
The views expressed in this article are the writer's, they do not reflect the views of Opera News.Please report any fake news or defamatory statements to feedback-newshub@operanewshub.com
Coronavirus Realtime Updates
NG
+0

0

Confirmed
+0

0

Deaths
+0

0

Recovered
Data as of 04/17/2020 07:51pm UTC
see
[NewsNaira]
Boldly
---
Share this article!
<!—- ShareThis BEGIN -—> <!—- ShareThis END -—>
What is News₦aira Income Program(News₦IP)

---
News₦aira Income Program (News₦IP) is a system aimed at raising revenue for registered users that browse the NewsNaira Website. An online program driven by a goal of solving the financial problems among the youths, students, middle class and whoever wishes to take advantage of earning opportunity and making money online legitimately in Nigeria as it creates the channel for participants to earn residual income on weekly basis.
more
How News₦IP Works

---
News₦aira has 2 means of generating income for our members.
News₦AP: NewsNaira Affiliate Program - With News₦AP, participants earns ₦1,000 whenever they refer anyone to join NewsNaira Income Program. There is no limit to how many people you can refer.

News₦ARS: NewsNaira Ad Revenue Sharing - With News₦ARS, participants earns residual income bonus by reading news, commentting on articles, publishing forum posts, daily login to their NewsNaira account, and even sharing assigned sponsored post on social media.

We share our ads revenue with you weekly when you make NewsNaira community your news and information household.
more