Why Queen Elizabeth Does Not Need a passport To Travel Anywhere In The World

---
Coronavirus Realtime Updates
NG
+239

4151

Confirmed
+11

128

Deaths
+66

745

Recovered
Data as of 2020-05-10 11:06:01 UTC
Why Queen Elizabeth Does Not Need a passport To Travel Anywhere In The World
opera.com
May 9, 2020 7:15 AM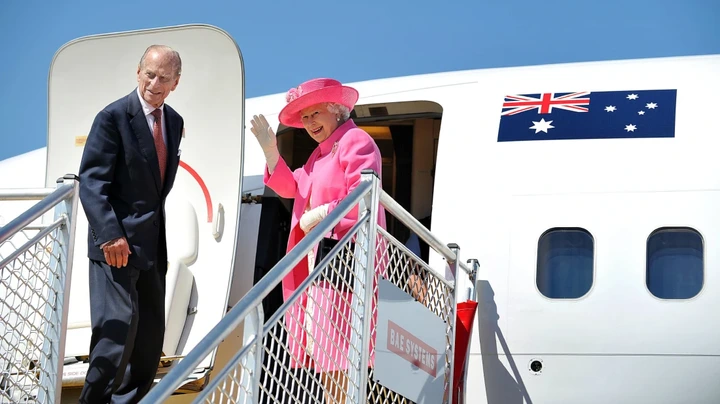 Why Queen Elizabeth Does Not Need a passport To Travel Anywhere In The World.
Queen Elizabeth isn't just a ruler of a nation or a kingdom, she is the ruler of a kingdom that has stood the test of time and has ruled other nations. She has ruled England for about 70 years and must have traveled to 115 countries. It will be quite ridiculous for a woman of her status to keep flashing her passport every time she wants to travel abroad.
Apart from the fact that she is so known, and her outfits her as obvious and characterized with her that even at the slightest flash of the queen, you know it is her. However, the queen must be so recognizable and famous that it seems quite ridiculous for her to flash her passport every time she needs to travel out or within the country.
Nonetheless, the Queen herself, is sort of like a walking passport The first page of a British passport includes the royal coat of arms along with the following statement:
"Her Britannic Majesty's Secretary of State requests and requires in the name of Her Majesty all those whom it may concern to allow the bearer to pass freely without let or hindrance and to afford the bearer such assistance and protection as may be necessary."
Since the Queen is the one granting every single one of her citizens some sort of a right of passage out and into the country, it is safe to say that she doesn't need a passport.
She is the one basically saying "hey this is my citizen please let him/her entry into your country".
However, no one can tell another nation to allow the queen entry as she is the one that gives permission to other countries to grant her citizens entry. She alone can convey the message for entry or exit by herself and so, she is the passport.
She is the passport. Not just because she is a royal or perhaps because she is THE royal. Every other member of the royal family needs a passport even if they are traveling with the Queen herself.
The United States secretary of state might also be accorded this same respect as the U.S passport says;
"The Secretary of State of the United States of America hereby requests all whom it may concern to permit the citizen/national of the United States named herein to pass without delay or hindrance and in case of need to give all lawful aid and protection."
However, it might not work on the same logic as the U.S secretary of state is simply a high ranking U.S official and not a royal or the ruler of a nation. 
The views expressed in this article are the writer's, they do not reflect the views of Opera News. Please report any fake news or defamatory statements to feedback-newshub@operanewshub.com
Read without Ads on Opera News Lite
Just need 1MB to download
Better reading experience
19
dislike
COPY SUCCESS
[NewsNaira]
EaziCouture
Gentle
Lucky
Doubra.
---
Share this article!
<!—- ShareThis BEGIN -—> <!—- ShareThis END -—>
What is News₦aira Income Program(News₦IP)

---
News₦aira Income Program (News₦IP) is a system aimed at raising revenue for registered users that browse the NewsNaira Website. An online program driven by a goal of solving the financial problems among the youths, students, middle class and whoever wishes to take advantage of earning opportunity and making money online legitimately in Nigeria as it creates the channel for participants to earn residual income on weekly basis.
more
How News₦IP Works

---
News₦aira has 2 means of generating income for our members.
News₦AP: NewsNaira Affiliate Program - With News₦AP, participants earns ₦1,000 whenever they refer anyone to join NewsNaira Income Program. There is no limit to how many people you can refer.

News₦ARS: NewsNaira Ad Revenue Sharing - With News₦ARS, participants earns residual income bonus by reading news, commentting on articles, publishing forum posts, daily login to their NewsNaira account, and even sharing assigned sponsored post on social media.

We share our ads revenue with you weekly when you make NewsNaira community your news and information household.
more