Consumption of Fried Groundnuts Add A Lot Of Benefits To The Brain That People Don't know

---
Consumption Of Fried Groundnuts Add A Lots Of Benefits To The Brain 
Today, I bring you a discussion focused on What Eating Fried Groundnut Does To Your Brain, in other words the benefits to your brain from fried groundnut.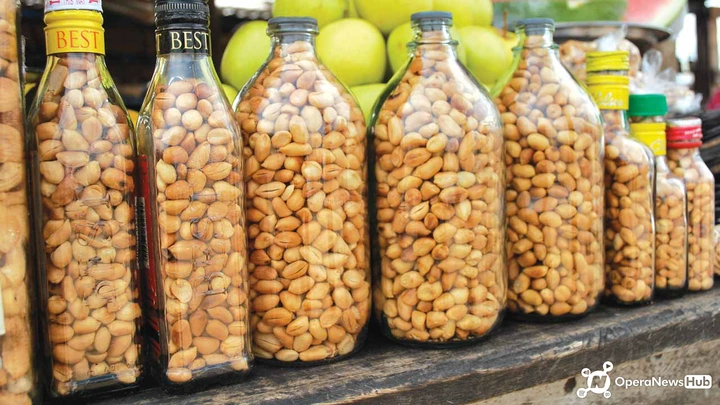 More than 60 per cent of people all over Nigeria and beyond eat and enjoy groundnut. Groundnut is a snack that plays a major role for your health especially for your brain. We consume groundnut as a snack. They can be fried or baked. Often when we're hungry and food isn't available at the moment, we fall back to groundnut particularly the fried one because it's capable of keeping you over until your next meal and that's why many people have it locked up in their refrigerator or kitchen shelf. It includes fiber that helps to make you feel satisfied. Fried groundnut can be enjoyed with other foods, you'll get a great taste when mixing groundnut with fried plantain, bread and others use the fried groundnut to drink garri (this is another way for most people to have lunch).
They are prepared by cutting the groundnut back and frying the raw groundnut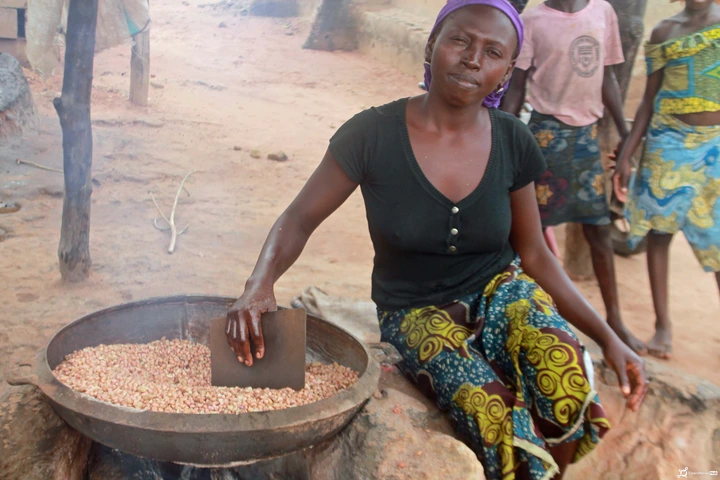 Let's find out below what eating fried groundnut does to your brain.
One can not overemphasize the positive effect that groundnut has on your brain. Groundnut is a protein snack which plays an important nutritional role for the brain and other body parts. It is important to know that groundnut or peanuts contain a significant vitamin known as vitamin B3 which is called niacin in other words. This vitamin helps boost your memory, i.e. it has memory boosting capacity that makes the brain function better and assimilate information more easily.
Groundnut also contains what is known as tryptophan which improves serotonin production. Serotonin is one of the brain's basic chemicals required to control your mood.
Groundnut also plays a role in other parts of the body, it contains phytosterol which helps protect the body from cardiovascular disease and lowers the risk of heart disease.
The high quantity of this phytosterol in groundnut also helps to protect the body from cancer by inhibiting tumor growth.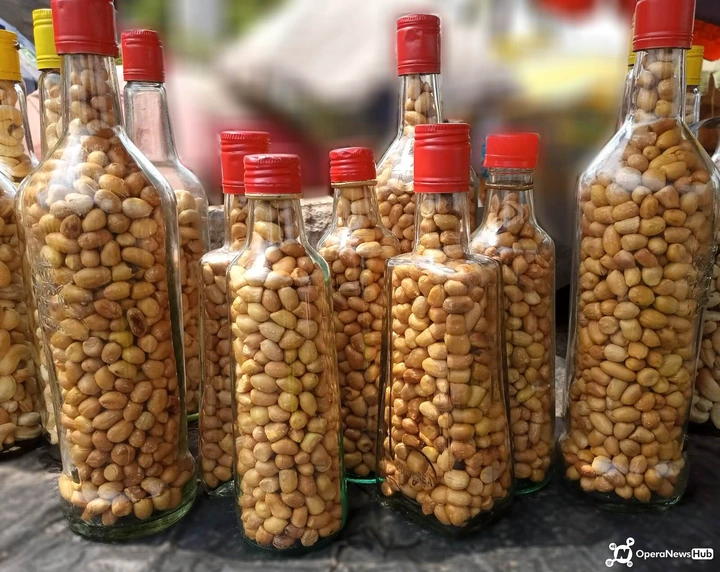 I hope you learnt something from this article.
[NewsNaira]
Human
Groundnut
---
Share this article!
<!—- ShareThis BEGIN -—> <!—- ShareThis END -—>
What is News₦aira Income Program(News₦IP)

---
News₦aira Income Program (News₦IP) is a system aimed at raising revenue for registered users that browse the NewsNaira Website. An online program driven by a goal of solving the financial problems among the youths, students, middle class and whoever wishes to take advantage of earning opportunity and making money online legitimately in Nigeria as it creates the channel for participants to earn residual income on weekly basis.
more
How News₦IP Works

---
News₦aira has 2 means of generating income for our members.
News₦AP: NewsNaira Affiliate Program - With News₦AP, participants earns ₦1,000 whenever they refer anyone to join NewsNaira Income Program. There is no limit to how many people you can refer.

News₦ARS: NewsNaira Ad Revenue Sharing - With News₦ARS, participants earns residual income bonus by reading news, commentting on articles, publishing forum posts, daily login to their NewsNaira account, and even sharing assigned sponsored post on social media.

We share our ads revenue with you weekly when you make NewsNaira community your news and information household.
more