Fg Jobs Benefit Caries,000 Naira Monthly

---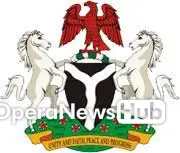 Introduction
Federal Government of Nigeria on Wednesday revealed its readiness to engage 1000 youths in each of 774 local government areas of the country for the Social Work Supports programme initiated to reduce unemployment amongst rural youths in age brackets 18 to 30.
The beneficiary are to get a monthly pay of20000 naira for the work they would be engaged to carry out.
Presenting the information on Wednesday,the Inter-Ministerial Committee on Extended Special Public Works, Minister of State for Labour and Employment, Mr. Festus Keyamo, (SAN), said his team's mandate was to devise effective modalities for the implementation of the programme.
Background
The Federal Government in its bid to resolve biting unemployment rate in the country introduced some months back a social work scheme named Social Work Programme to employ 1000 youths in each of the 774 local government areas we having in Nigeria. The youths are to be engaged for three months to work on rehabilitation and maintenance of social infrastructures resident in their local domains.
So far 40000 already benefitted from the pilot phase
In the pilot phase of the programme, 40000 candidates from 5 local governments in each of 8 states selected were selected and worked successfully between February and April 2020.
Now the government in its efforts to mitigate affects of lockdown and economic downturns on the masses extended the programme to all local governments in the country.
The luck youths would be presented by local government coordinators of each local government to the FG. Beneficiaries are to start work in October and terminate same in December, the programme designed to be dry season/one-off engagements.
Mr. Keyamo said the approval for the scheme came following the success of the pilot programme.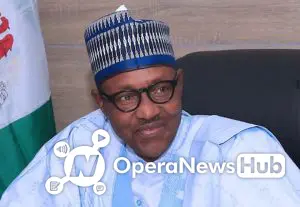 Keyamo's directive on the policy implementation
Mr. Festus Keyamo set up an inter-ministerial committee for effective planning and proper implementation of the programme. The development was to respond to the task the President Buhari's approval of the extension of the social scheme had placed on his ministry, and hence the rational to delegate responsibilties to people competent to achieve much for the FG.
Minister Keyamo however asked the committee to "collate the respective rural programmes in each ministry; review the implementation of the pilot programme and make recommendations where necessary; recommend appropriate monitoring and evaluation mechanism and, develop an achievable implementation time line".
He espoused optimism that the team would come up with policies that would see the programme achieve what it was aimed at.
Conclusion
So if you are an unemployed youth in age range 18 to 30 inclusive, this is the time to set your toes on, be on the alerts, and look for recruitment representatives in your local government to indicate interest in the job.
Thanks for reading.
[NewsNaira]
---
Share this article!
<!—- ShareThis BEGIN -—> <!—- ShareThis END -—>
What is News₦aira Income Program(News₦IP)

---
News₦aira Income Program (News₦IP) is a system aimed at raising revenue for registered users that browse the NewsNaira Website. An online program driven by a goal of solving the financial problems among the youths, students, middle class and whoever wishes to take advantage of earning opportunity and making money online legitimately in Nigeria as it creates the channel for participants to earn residual income on weekly basis.
more
How News₦IP Works

---
News₦aira has 2 means of generating income for our members.
News₦AP: NewsNaira Affiliate Program - With News₦AP, participants earns ₦1,000 whenever they refer anyone to join NewsNaira Income Program. There is no limit to how many people you can refer.

News₦ARS: NewsNaira Ad Revenue Sharing - With News₦ARS, participants earns residual income bonus by reading news, commentting on articles, publishing forum posts, daily login to their NewsNaira account, and even sharing assigned sponsored post on social media.

We share our ads revenue with you weekly when you make NewsNaira community your news and information household.
more