4 things every lady should do to avoid fibroids

By Idris Abdu 1 month ago 292
Health - Top Stories
---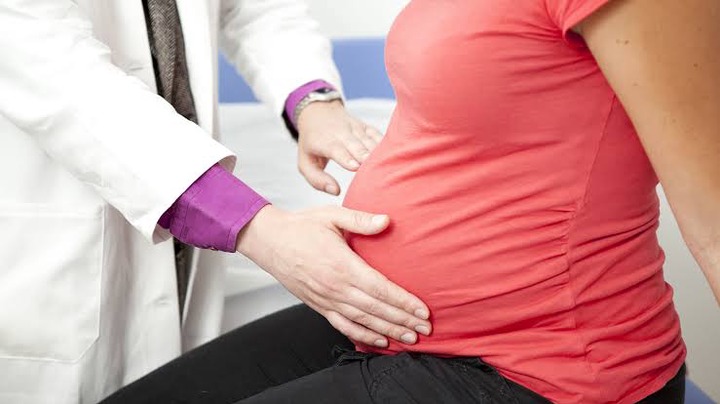 Fibroids are tumors which grow from the muscle layer of the womb. They are non-cancerous and often called uterine fibroids. They grow in different sizes from the size of a groundnut to the size of a melon. Women between the ages of 17 to 45 years tend to develope uterine fibroids because of the increased level of estrogen during these reproductive years.
There are various symptoms of fibroids include pain ,heavy menstrual bleeding, constipation, anemia, difficulty getting pregnant and miscarriages. Let's look at the various ways to avoid fibroids as a lady.
1. Balance your estrogen levels because when the estrogen level of your body is high, fibroids tend to swell. This increase of estrogen level is likely to occur when a woman is pregnant of is taking birth control pills regularly. To avoid fibroids at reproductive rage one has to balance the estrogen level by losing weight and regular exercise and also reduce the frequent use of birth control pills.
2. Watch your weight regularly if you want to avoid fibroids because obesity increases the risk. Reduction in food consumption coupled with exercise may help lower weight gain.
3. Avoid the use of heavy chemicals which may be bottom from bleaching creams. These chemicals causes endocrine imbalance and leaches into the body through the skin causing fibroids.
4. Lower your blood pressure as studies have shown that women who have fibroids tend to have high blood pressure. Blood pressure can be normalised by avoiding alcohol, cutting down intake if processed food and regular exercise.
Please do not withhold this knowledge, let us educate the younger ladies on the dangers associated with this fibroid by simply clicking the share button to help SHARE this post across social media to help keep fertile and healthy female society.
Please use this one second to like and follow me for more educating and enlightening articles
Thank you for reading.
[NewsNaira]
Assalafee
---
Share this article!
<!—- ShareThis BEGIN -—> <!—- ShareThis END -—>
What is News₦aira Income Program(News₦IP)

---
News₦aira Income Program (News₦IP) is a system aimed at raising revenue for registered users that browse the NewsNaira Website. An online program driven by a goal of solving the financial problems among the youths, students, middle class and whoever wishes to take advantage of earning opportunity and making money online legitimately in Nigeria as it creates the channel for participants to earn residual income on weekly basis.
more
How News₦IP Works

---
News₦aira has 2 means of generating income for our members.
News₦AP: NewsNaira Affiliate Program - With News₦AP, participants earns ₦1,000 whenever they refer anyone to join NewsNaira Income Program. There is no limit to how many people you can refer.

News₦ARS: NewsNaira Ad Revenue Sharing - With News₦ARS, participants earns residual income bonus by reading news, commentting on articles, publishing forum posts, daily login to their NewsNaira account, and even sharing assigned sponsored post on social media.

We share our ads revenue with you weekly when you make NewsNaira community your news and information household.
more