Check Out The Flying Bike Dubai Police Plans To Use To Pursue Criminals (Photos)

---
Technology has become a main feature in our lives. It has made life easier and enjoyable for everyone. The phones and cars we use would not have been possible without the use of technology.
Successful and advanced countries in the world have invested in technology to make their countries better and safer. One of such countries is the United Arab Emirates (UAE).
It is one of the most beautiful countries in the world. Its capital, Dubai, is one of the most visited places in the world. It is also a tourist destination and attracts a lot of rich people every year.
The Dubai police are one of the most efficient police organizations in the world. They are well organized and are very developed. The Dubai police use a lot of modern day equipment for their day-to-day function.
They also partner with manufacturing companies to acquire new equipment to function properly. One of such partnership was with a hoverbike company known as Hoversurf.
The Hoversurf Hoverbike is bike with the capability to fly 5 metres (16 feet) above the ground. It is built with carbon fibre technology which makes it very light.
It is supposed to be used to chase criminals in case there is traffic on the road.
It is meant to increase the security in Dubai and set it apart from other countries.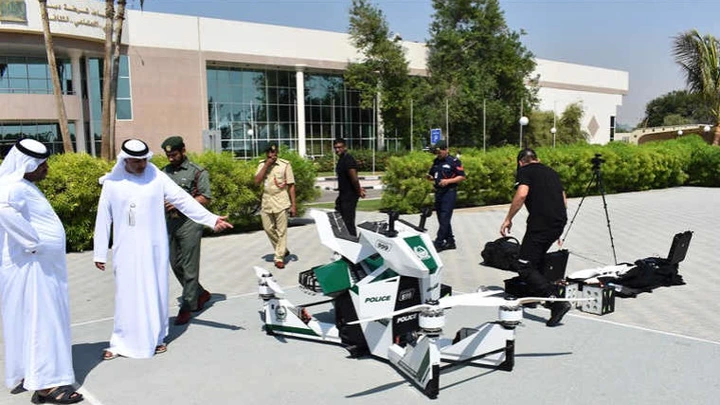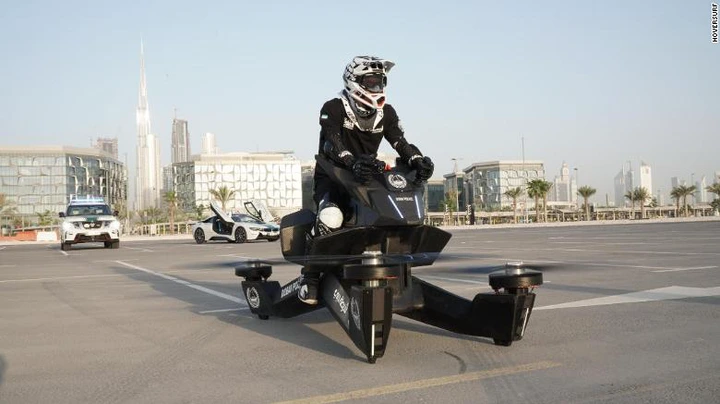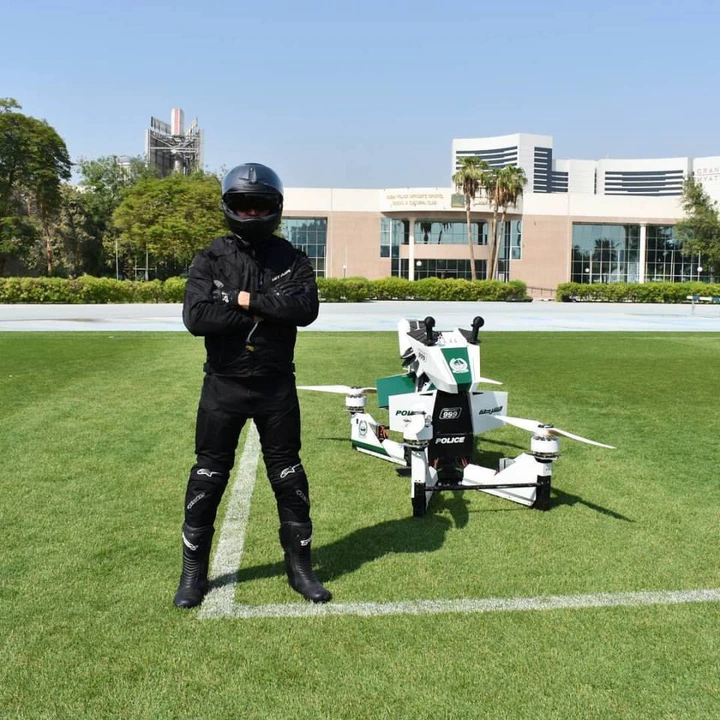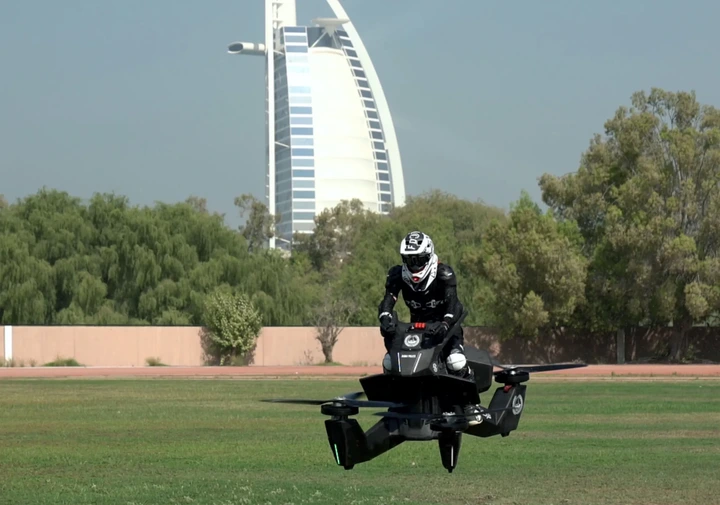 The huge amount of money spent in Dubai has attracted a lot of people including criminals who may try to steal people's valuables and money. To prevent this from happening, the government has invested a huge amount in their security.
Why? You may ask.
It is because humans do not feel safe in an environment where there is no guarantee of safety of lives and properties. Thus, good governments make sure they introduce policies or laws that will enable them apprehend criminals and arrest them.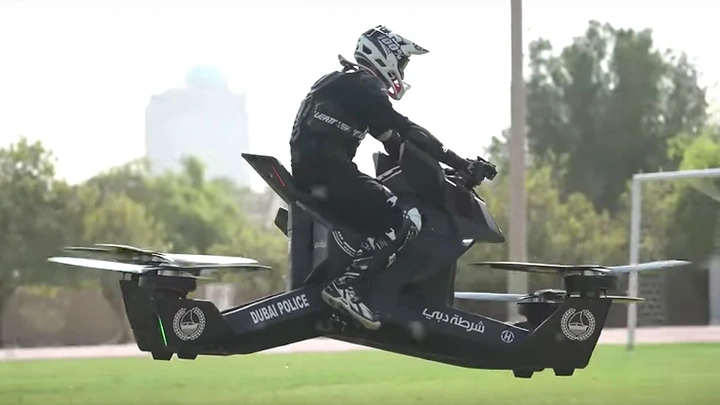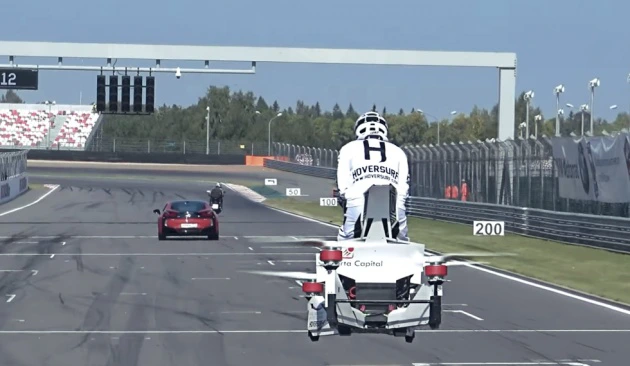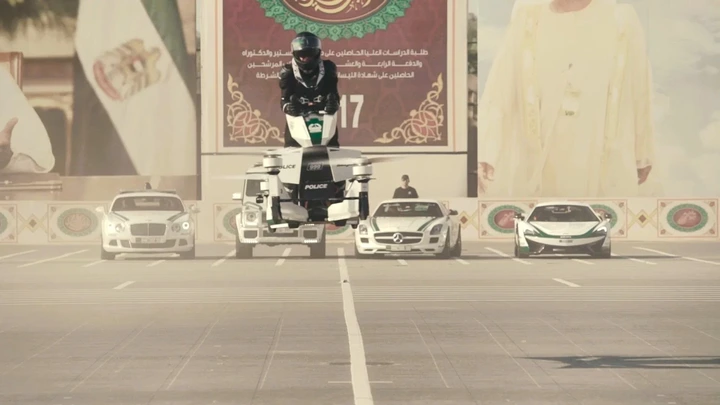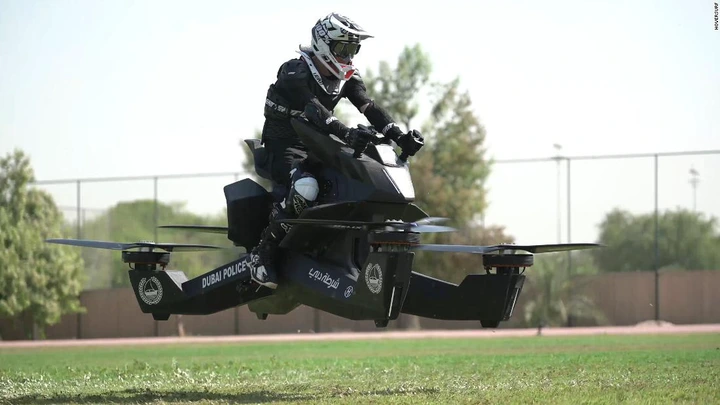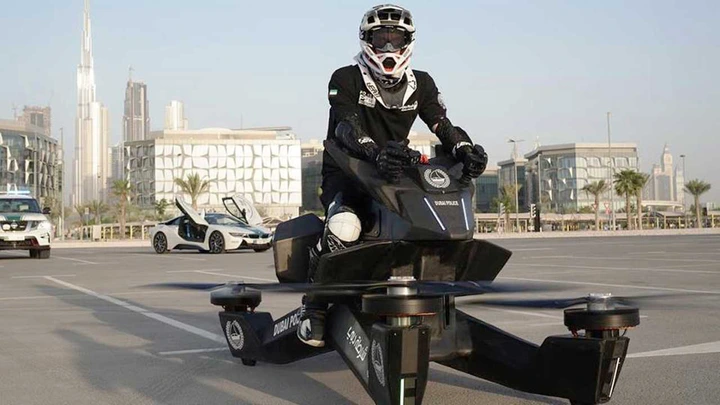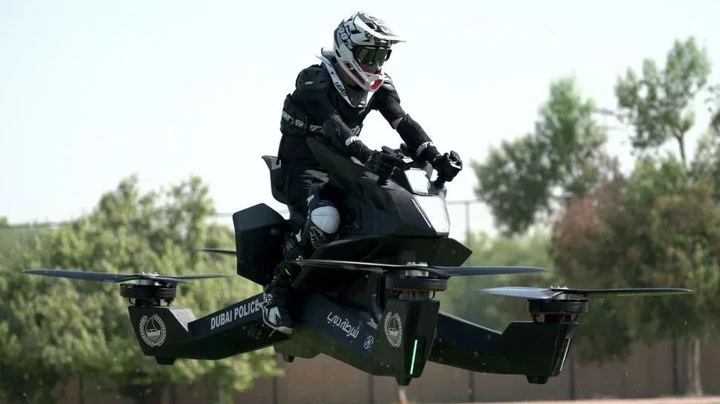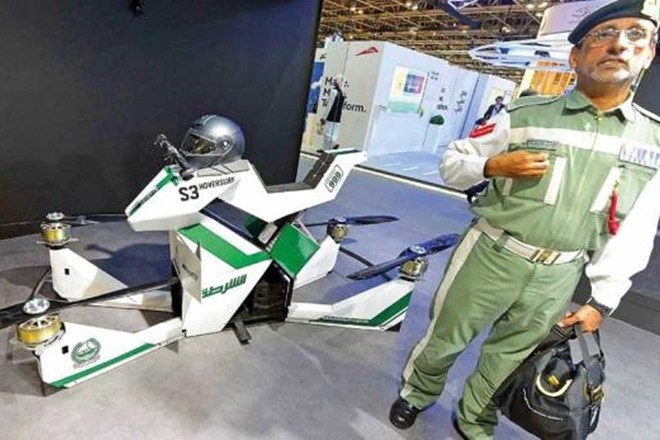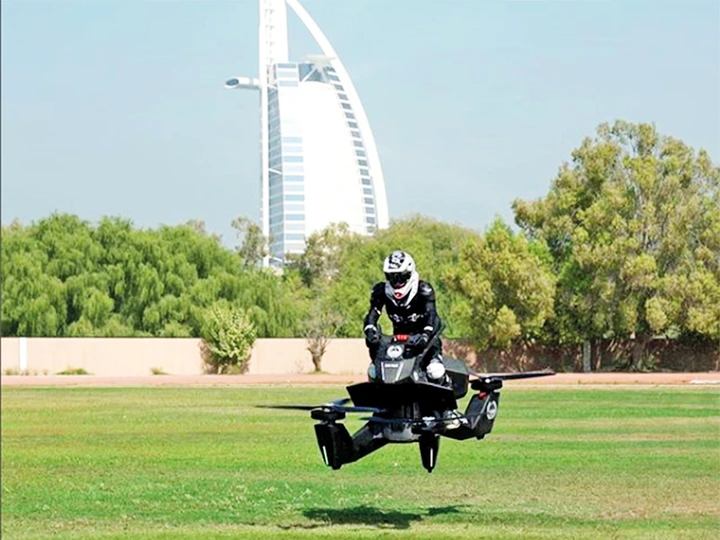 Although some people have expressed concern about how safe the hoverbike would be. As long as the driver of the hoverbike stick to the instructions needed to drive it, I do not think it is a safety hazard.
Do you think it is safe riding this bike?
Do you think it is a good idea?
Do you think it is money well spent?
[NewsNaira]
---
Share this article!
<!—- ShareThis BEGIN -—> <!—- ShareThis END -—>
What is News₦aira Income Program(News₦IP)

---
News₦aira Income Program (News₦IP) is a system aimed at raising revenue for registered users that browse the NewsNaira Website. An online program driven by a goal of solving the financial problems among the youths, students, middle class and whoever wishes to take advantage of earning opportunity and making money online legitimately in Nigeria as it creates the channel for participants to earn residual income on weekly basis.
more
How News₦IP Works

---
News₦aira has 2 means of generating income for our members.
News₦AP: NewsNaira Affiliate Program - With News₦AP, participants earns ₦1,000 whenever they refer anyone to join NewsNaira Income Program. There is no limit to how many people you can refer.

News₦ARS: NewsNaira Ad Revenue Sharing - With News₦ARS, participants earns residual income bonus by reading news, commentting on articles, publishing forum posts, daily login to their NewsNaira account, and even sharing assigned sponsored post on social media.

We share our ads revenue with you weekly when you make NewsNaira community your news and information household.
more